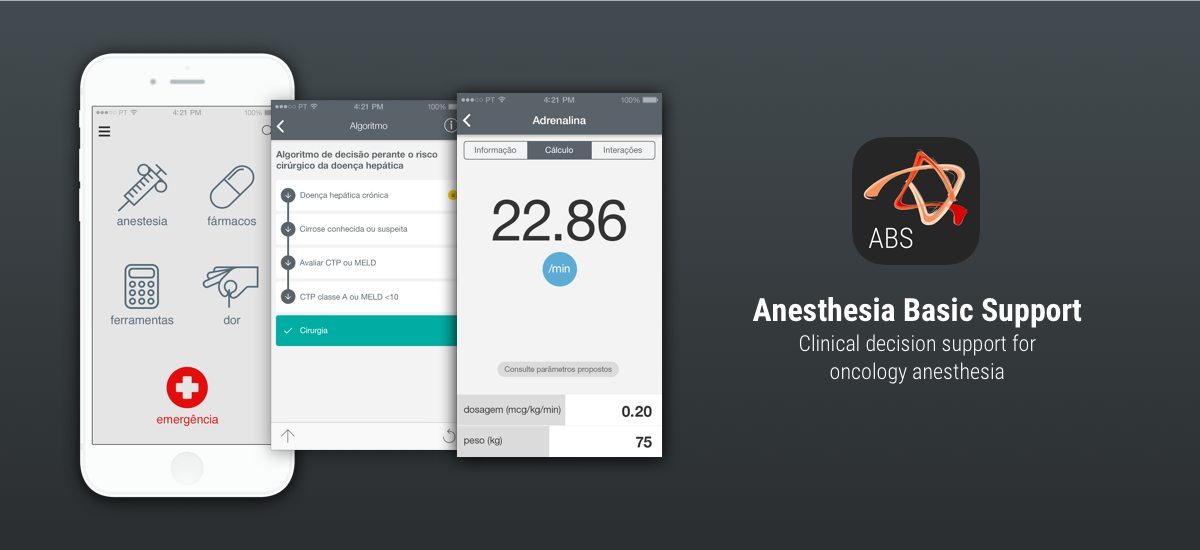 Anesthesia Basic Support is an app developed for the anesthesiology doctors of IPO, the central Oncology Hospital (Instituto Português de Oncologia de Lisboa, Francisco Gentil - E. P. E. Serviço de Anestesiologia).
It is designed to improve the daily workflow of doctors, with accurate and useful tools that take full advantage of iphone or Android smartphones.
Anesthesiologists have access to:
- Dynamic and interactive procedure algorithms;
- Instant search with categorized results, from the full Anesthesiology Procedures Manual;
- Tools for dosage, other calculations, and safety information for hundreds of drugs;
- Drug interaction knowledge base;
- Procedure and equipment checklists;
- Full content from the latest Anesthesiology Procedures Manual.
Inception:
2015
Client:
Serviço de Anestesiologia do IPOLFG
Categories: