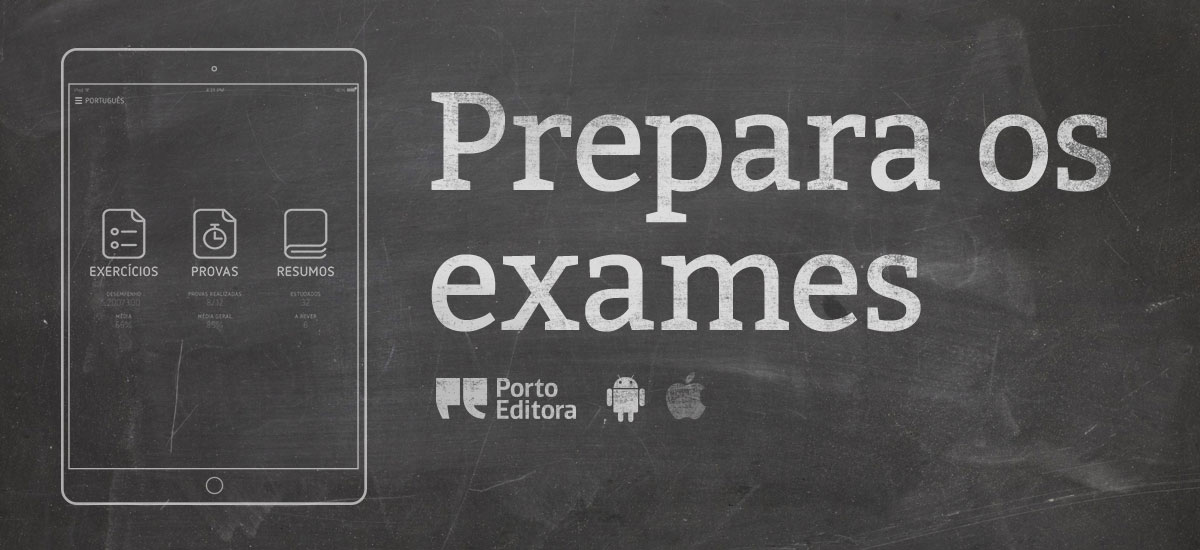 "EV Exames"
is an app for students to prepare for national exams, from the 4th to the 12th grade. Developed for
Porto Editora
, the largest portuguese media publisher, it is the new mobile companion to the virtual school web portal.
Students can choose from a variety of topics, such as mathematics, portuguese, etc, and also three different study environments.
"Exercícios" is where the student chooses specific topics and then answers random questions on those topics. At the end he can verify the score and review correct or wrong answers.
"Provas" is similar to "Exercícios" but the test is structured like the real life test the student will take.
In "Resumos" content is organized in groups and specific themes where the student can deepen its knowledge.
Inception:
2014
Client:
Porto Editora
Categories: